SYNTHETIC THATCH, PLASTIC THATCH, IMITATION THATCH AND FAUX THATCH TO REPLACE NATURAL THATCH!
Fiber Palm and Fiber Reed is synthetic/artificial thatch, a perfect realistic replacement for any natural thatch roof. Fiber Thatch has a 20-year manufacturer's warranty and a life expectancy of 50 years plus. This DIY thatch system is 100% waterproof and fire-retardant.
FIBER THATCH NOW AVAILABLE IN FIJI, NEW CALEDONIA, VANUATU, TAHITI, SOLOMON ISLANDS, COOK ISLANDS, TONGA, FRENCH POLYNESIA…
ANY DESTINATION IN THE PACIFIC OCEAN
OUR SYNTHETIC THATCH OPTIONS
Fiber Reed is our synthetic thatch option that emulate & imitate traditional reed style thatch. This style of thatch is popular in Northern Europe, United Kingdom and the Southern African regions.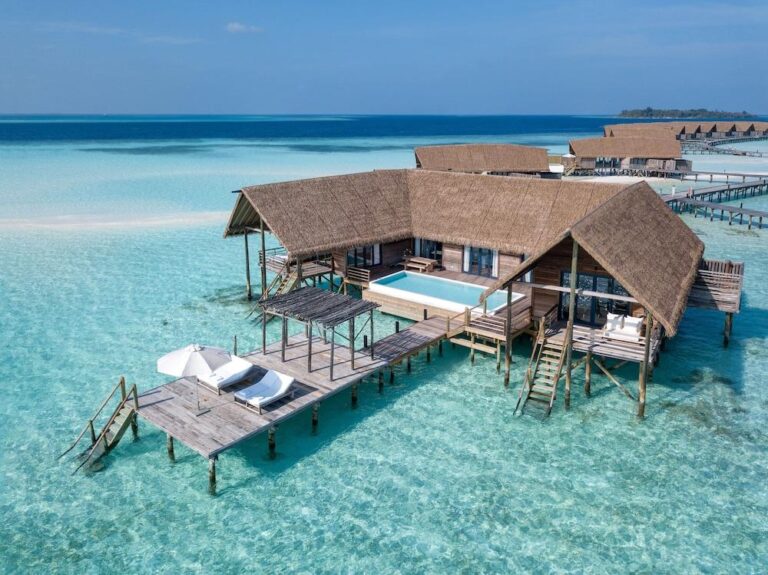 Fiber Palm Ocean is our synthetic thatch option that emulate & imitate thinner leaf Palm Thatch. This style of thatch is popular for the roofing of resorts and hotel complexes and is extremely economical, durable and realistic.
Benefits Of Our Synthetic Thatch
20 Years Manufacturers Warranty. 
Life Expectancy 50 Years Plus! 
No Maintenance Required At All. 
Withstands Winds Of Over 180 Kph. 
UV Resistant And Colourfast. 
Fire Retardant. 
No Rotting Or Decay. 
No Toxic Mold Build Up.
To Date Completed International Projects
We Have Thatched More That 280 000 m² Globally
COMO COCOA ISLAND RESORT MALDIVES
COMO Cocoa Island is one of the more recent projects that we are proud to showcase here today! This small luxurious resort was reopened on the 9th of January 2020 following a short seven-month refurbishment. Fiber Thatch has never shied away from a short or constrained time frame. We understand time is money and so our product is not only quick to install but easy and hassle-free.
Our Completed Projects And Achievements